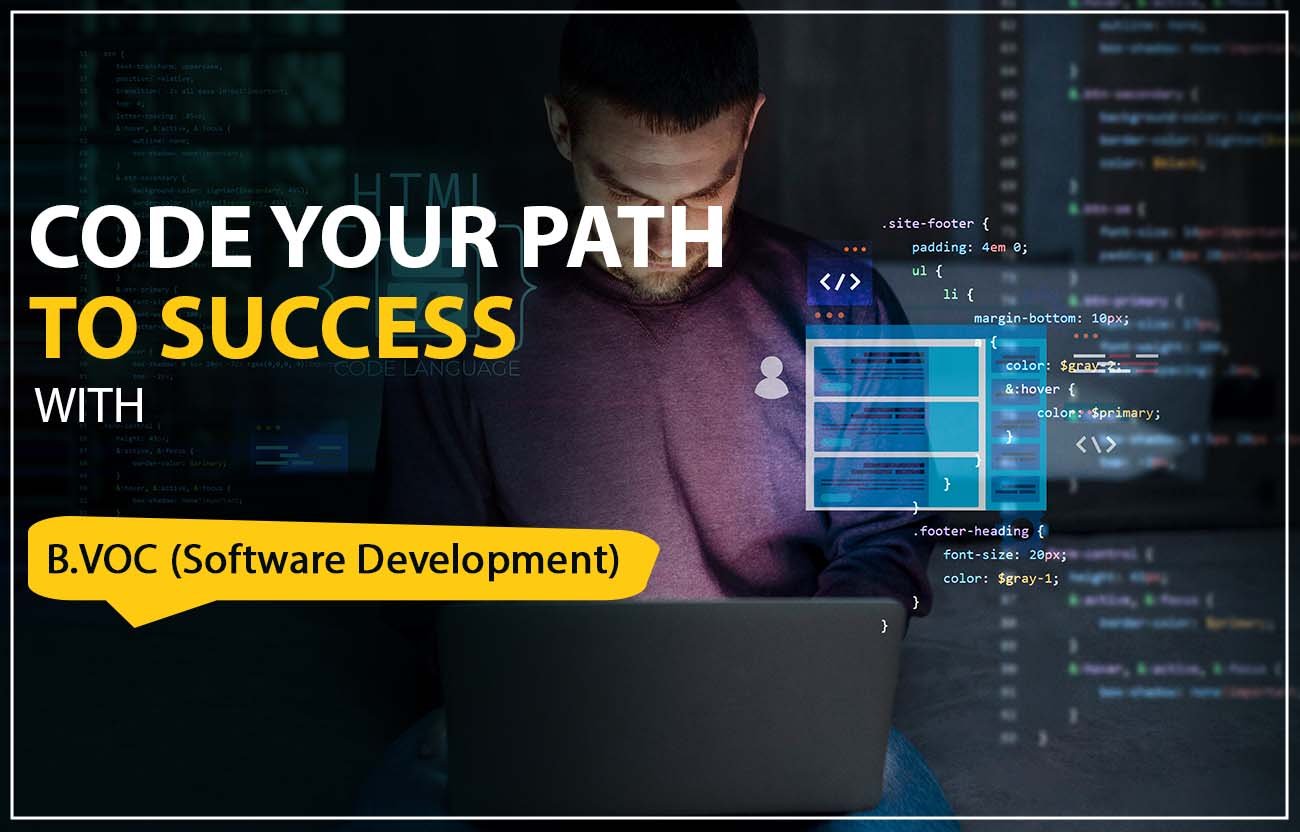 HOW B. VOC SOFTWARE DEVELOPMENT PREPARES YOU FOR REAL WORLD CHALLENGES?
In today's rapidly evolving digital landscape, software development has become the backbone of nearly every industry. To cater to the growing demand for skilled software professionals, the best college in Punjab, Amritsar Group of Colleges, offers a cutting-edge B.Vocational course in Software Development. This comprehensive program equips students with the knowledge, practical experience, and industry connections needed to tackle real-world challenges in the software industry.
Project-Based Learning
At Amritsar Group of Colleges, learning goes beyond theory. The B Vocational course in Software Development focuses on hands-on, project-based learning that imitates real-world scenarios. By working on diverse software projects, students gain invaluable experience and learn to apply theoretical knowledge to practical situations.
Expert Faculty with Industry Experience
The college takes pride in its exceptional faculty members, who are not only highly qualified but also possess extensive experience in the software industry. Their expertise enables students to gain insights into the latest trends, best practices, and industry standards, preparing them to face real-world challenges with confidence.
Industry-Relevant Curriculum
The curriculum is carefully designed to align with the current needs of the software industry. Students learn essential programming languages, software development methodologies, and the latest tools used in the field. They are also introduced to emerging technologies like artificial intelligence, cloud computing, and data analytics, ensuring they stay ahead in this competitive field.
State-of-the-Art Facilities
Amritsar Group of Colleges offers state-of-the-art facilities, including modern computer labs, well-equipped workshops, and access to the latest software development tools and technologies. This hands-on exposure allows students to develop a deep understanding of industry-standard practices.
Internships and Industry Collaborations
To bridge the gap between academia and industry, the college facilitates internships and collaborations with top software companies. These opportunities provide students with real work experience, allowing them to witness the challenges and rewards of the software industry firsthand.
Soft Skills Development
The college recognizes the significance of soft skills in a successful software development career. Apart from technical knowledge, students are encouraged to enhance their communication, teamwork, and problem-solving skills. These attributes are crucial for navigating real-world challenges and establishing fruitful professional relationships.
Career Support and Placement Assistance
Amritsar Group of Colleges understands that landing a dream job is the ultimate goal for students. The college's dedicated placement cell works tirelessly to connect students with leading software companies, giving them a head start in their careers.
Conclusion
Enrolling in the B Vocational course in Software Development at Amritsar Group of Colleges provides students with a transformative educational experience. With a project-based curriculum, expert faculty, industry partnerships, and a focus on soft skills development, students are fully equipped to conquer the real-world challenges of the software industry. As the best college in Punjab, Amritsar Group of Colleges is paving the way for future software developers, nurturing talent, and shaping the next generation of tech leaders.