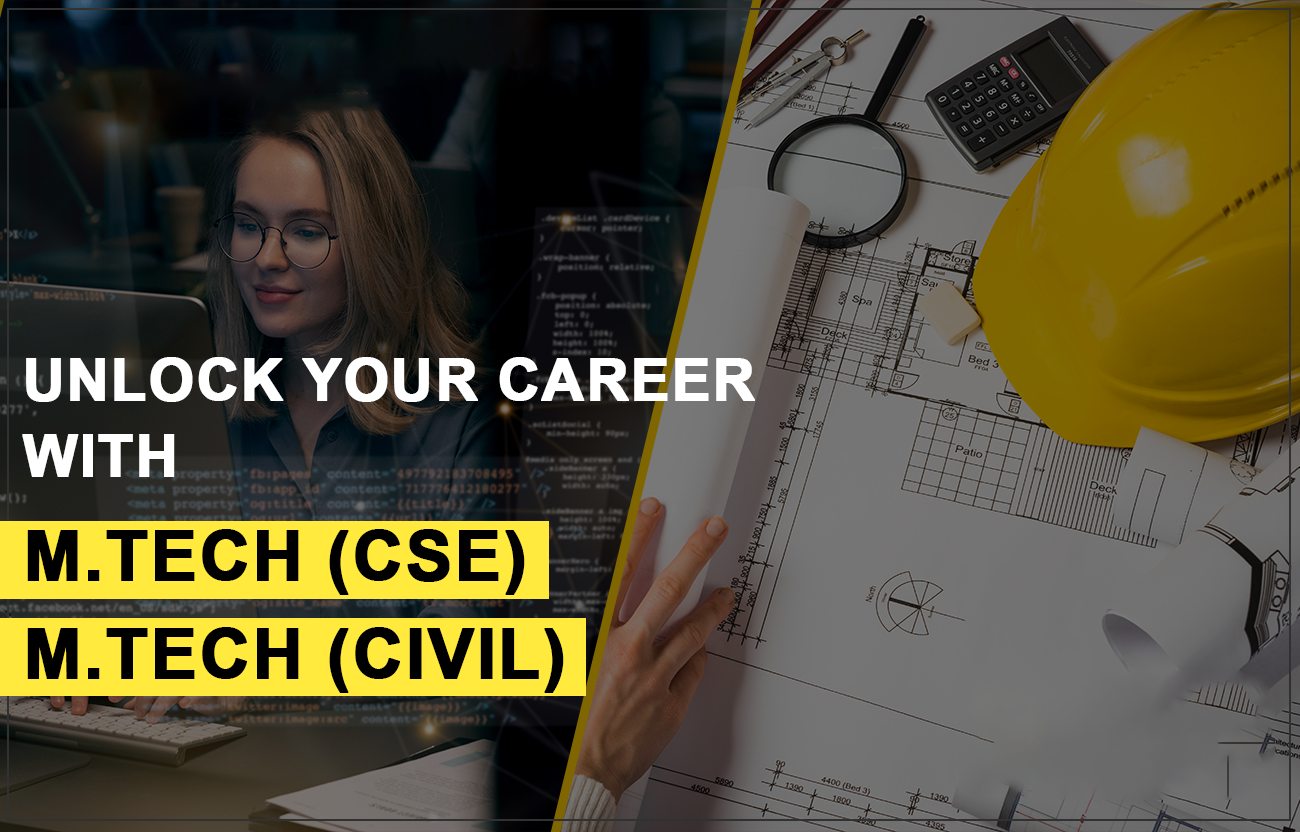 Agc: A Gateway To Academic Excellence And Career Success
Amritsar Group of Colleges (AGC) has established itself as a prestigious educational institution, offering a wide range of courses that cater to the evolving needs of the industry. Among its flagship programs, M. Tech in Computer Science and Engineering (CSE) and Civil Engineering (CE) stand out as popular choices for aspiring engineers looking to enhance their expertise and advance their careers. In this blog post, we will explore the various aspects that make pursuing M. Tech in CSE or CE at AGC an ideal choice for students.
World-Class Faculty and Research Opportunities
AGC boasts a highly qualified and experienced faculty, renowned for their academic excellence and practical knowledge. The professors in both the CSE and CE departments are actively involved in cutting-edge research and development projects, providing students with ample opportunities to engage in hands-on experiences and contribute to the latest technological advancements.
State-of-the-art Infrastructure
The college's commitment to providing a conducive learning environment is evident in its state-of-the-art infrastructure. AGC is equipped with modern laboratories, well-stocked libraries, advanced computing facilities, and industry-standard equipment, ensuring students have access to the best resources to enrich their learning journey.
Industry Collaboration and Internships
AGC maintains strong ties with various industries and corporate entities, fostering valuable collaborations that lead to internships, industrial visits, and real-world exposure. For M. Tech students, this translates to gaining practical insights and honing their skills, making them industry-ready professionals upon graduation.
Specializations and Electives
Both M. Tech CSE and CE programs at AGC offer a range of specializations and elective subjects, allowing students to tailor their coursework according to their specific interests and career aspirations. From artificial intelligence and data science in CSE to structural engineering and transportation engineering in CE, there are numerous options to explore and specialize in.
Research Conferences and Seminars
AGC actively promotes research-oriented activities through conferences, seminars, and workshops. These events provide a platform for students to present their research findings, network with experts in their respective fields, and stay updated with the latest trends and innovations.
Placement and Career Opportunities
The college's placement cell is dedicated to ensuring that all M. Tech graduates find suitable employment opportunities. Top-tier companies from the tech and engineering sectors regularly visit the campus to recruit talented students. The excellent reputation of AGC and the skills acquired during the M. Tech program significantly increase the chances of securing rewarding job offers.
Conclusion
Pursuing M. Tech in Computer Science and Engineering (CSE) or Civil Engineering (CE) at Amritsar Group of Colleges is a pathway to a successful career in the tech and engineering domains. With world-class faculty, cutting-edge research opportunities, and a commitment to academic excellence, AGC provides a nurturing environment for students to flourish. Whether your passion lies in computer science or civil engineering, AGC offers the tools and resources to help you realize your potential and become a well-rounded professional in your chosen field.