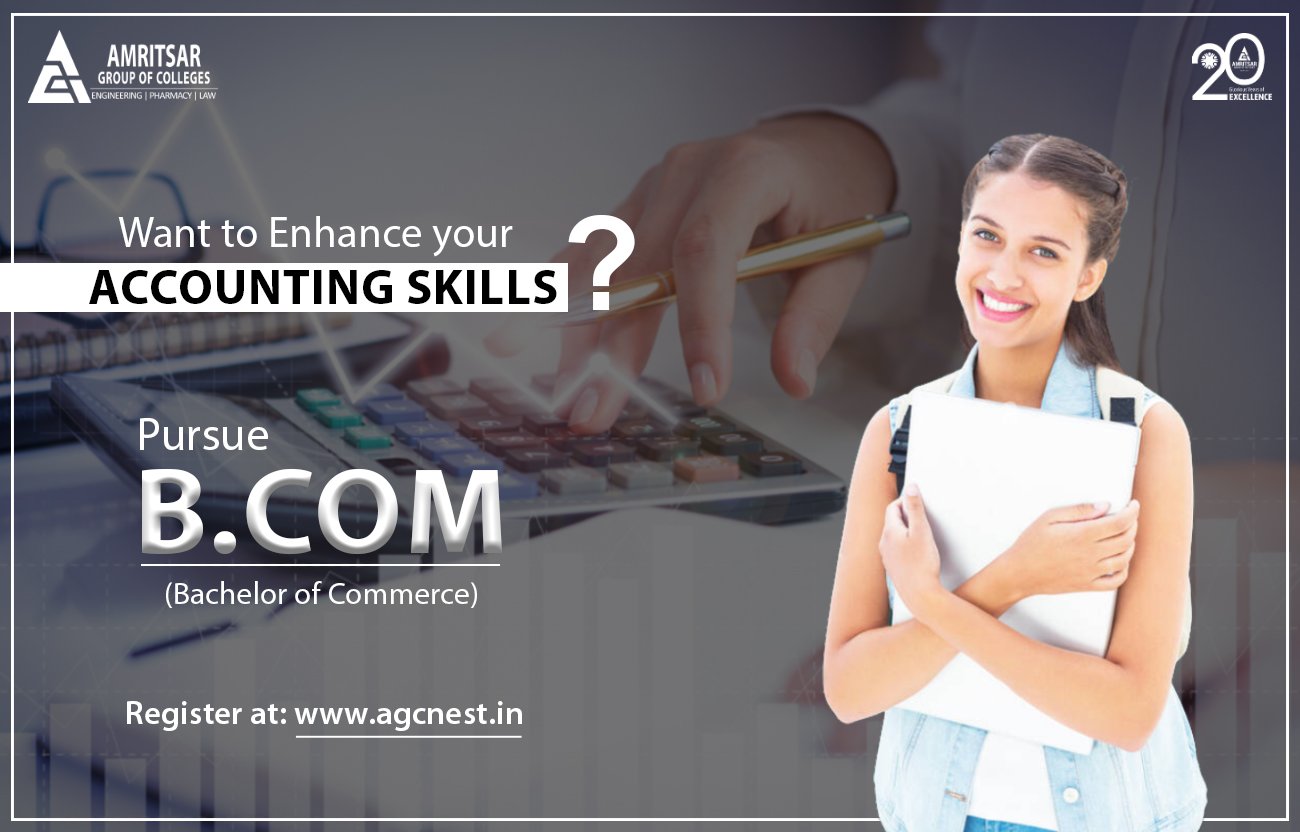 Career Prospects After B. Com
The most popular bachelor's degree in the field of commerce, B.Com Honours or B Com Hons, is a three-year programme that covers topics like accounting, taxation, economics, financial management, etc.
B. Com (Hons.)- A Specialized Course In Commerce
B. Com Honours Course is divided into various types and different specialization programmes offered across India. Students who have completed class XII in the Commerce stream are eligible for all these courses and can get admission into all the affiliated colleges present across the world.
Eligibility Criteria
As per Eligibility Criteria candidates must have completed their class 12th with a minimum aggregate percentage of 50%for the general category & 45% for SC/ ST/ category and Candidates must have studied commerce subject in class 12th along with other core subjects like Accountancy, Business Studies, Economics, Maths and English.
Job Opportunities
In terms of B. Com honours scope, the opportunities are enormous. Students from finance and accountancy backgrounds are highly in demand in big companies, corporate agencies, MNCs, etc. Apart from this, B. Com (Hons) course in Punjab is also the option for a career in management, teaching, advertising, journalism, mass communication, law, design, public sector, etc. Public Sector Undertakings are one of the good options where one can find various suitable jobs for B. Com (Hons) graduates. Some of the top job profiles are given below:


Auditor-The validity and precision of business records are audited by an auditor.


Accountant-An accountant's primary responsibility is to conduct financial computations for the optimal tax and better financial outcomes of a business.


Business Consultant–Business consultants support the growth of both new and established companies.


Tax Consultant-They typically assist businesses and clients with tax-related problems by preparing tax returns on their behalf.


Bank Manager – The bank manager is in charge of making sure everything runs according to plan, including dealing with customers, employees, and the general public.


Stock Broker -Stock brokers work for the company's financial division and offer services for carrying out financial transactions involving stocks and other securities.


Hence, it is a more popular choice among students because the course offers thorough instruction in the same topics along with a specialization. B. Com (Hons.) from one of the best management colleges in India is the finest course option for a career in management, teaching, advertising, journalism, mass communication, law, design, public sector, etc., aside from accounting & commerce and banking, finance & insurance. For those aspiring to be CAs and CSs, B Com Honours is the best option. For entry-level positions, B Com Hons graduates can expect to get an average beginning salary of INR 3 lakh and above Thus, B.Com. Hons. provides a promising future with many prospects.