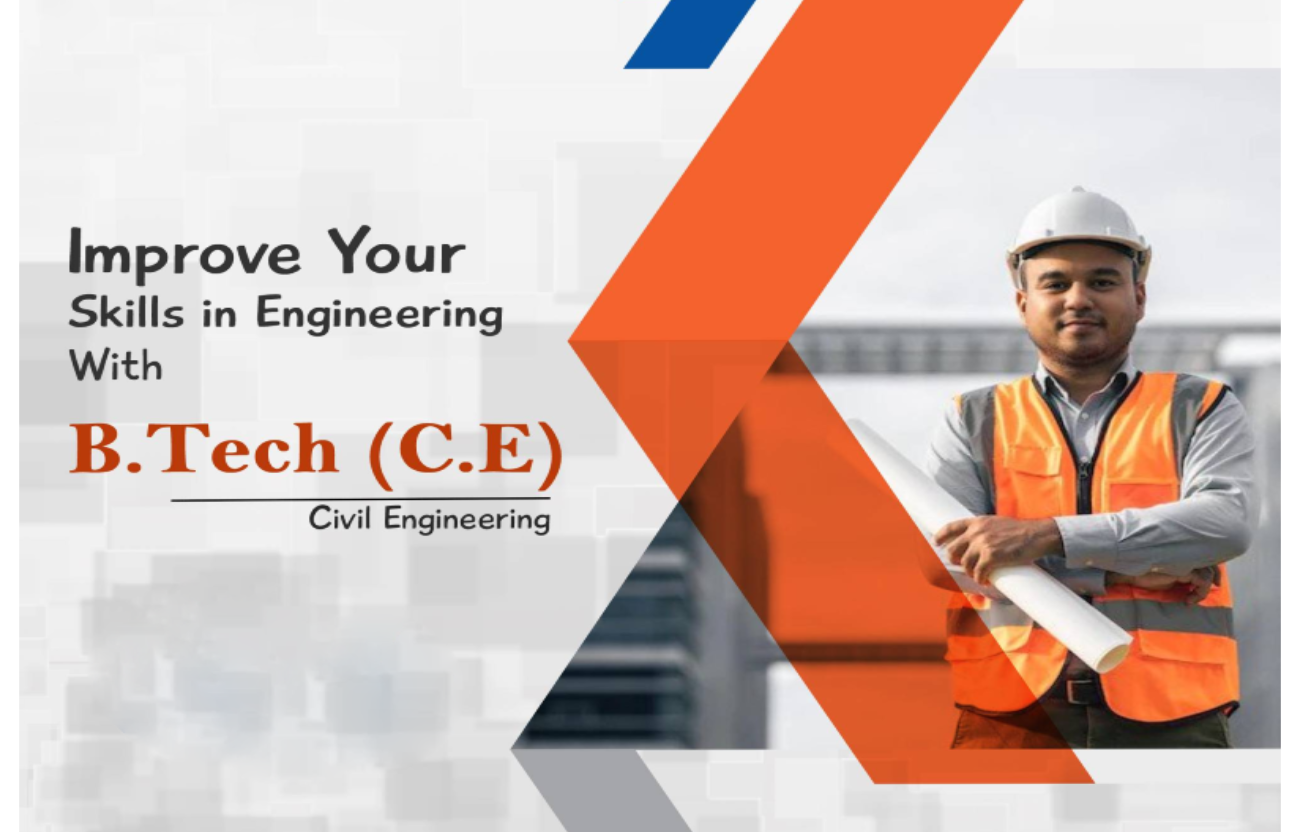 Is Civil Engineering Good for Future in India?
Civil Engineering course is one of the widely chosen professions through which the professional practices of designing and developing infrastructure projects. This stream of engineering deals with the design, construction and maintenance of the physical and naturally built environment, including public works such as roads, bridges, canals, dams, airports, sewage systems, pipelines, structural components of buildings, and railways. Engineering in the Civil stream is one of the oldest engineering disciplines which encompasses modern civilization through the development of building constructions, bridges and roads construction etc. Every time you open a water faucet, you expect water to come out, without thinking that civil engineers made it possible. There are many examples which illustrate that such professionals do a lot more than design buildings and bridges. They can be found in the aerospace industry, designing jetliners and space stations; in the automotive industry, perfecting the load-carrying capacity of a chassis and improving the crashworthiness of bumpers and doors; and they can be found in the shipbuilding industry, the power industry, and many other industries wherever constructed facilities are involved.
B.Tech Civil Engineering at AGC
Amritsar Group of Colleges is one of the best B.Tech colleges in Punjab which aims at fulfilling the basics of a world-class institute providing Information and Communication Technologies (ICT) based learning resources in modern areas of technology advancement. B.Tech CE is a diverse field of engineering which is connected to construction and its maintenance and development with innovation.
Functions of a Civil Engineer
The functions of the civil engineer professional can be divided into three categories: those performed before construction (feasibility studies, site investigations, and design), those performed during construction (dealing with clients, consulting engineers, and contractors), and those performed after construction (maintenance and research).
Curriculum of Civil Engineering
The curriculum of degree in civil engineering is designed to facilitate understanding of engineering materials, planning through surveys & mapping, designing and construction of earthquake-resistant infrastructural projects on all types of soils, ensuring the safety of hydraulic structures and irrigation channels, etc.
Course Duration
The duration of B.Tech Civil Engineering degree comprises four academic years divided into 8 Semesters. Moreover, the college provides a provision of taking admission to the second year of the course directly through the LEET Programme under which the diploma holders can seek admission to the civil engineering degree directly. The discipline in which admission can be allowed will be notified by the I.K.G Punjab Technical University.

Admission and Eligibility
The students seeking admission in the first year of B.Tech CE must have passed their higher secondary education i.e. 10+2 with PCM (Physics, Chemistry, and Mathematics) or its equivalent.
Diploma holders in the particular discipline can also apply for top B.Tech Engineering College through LEET Programme.