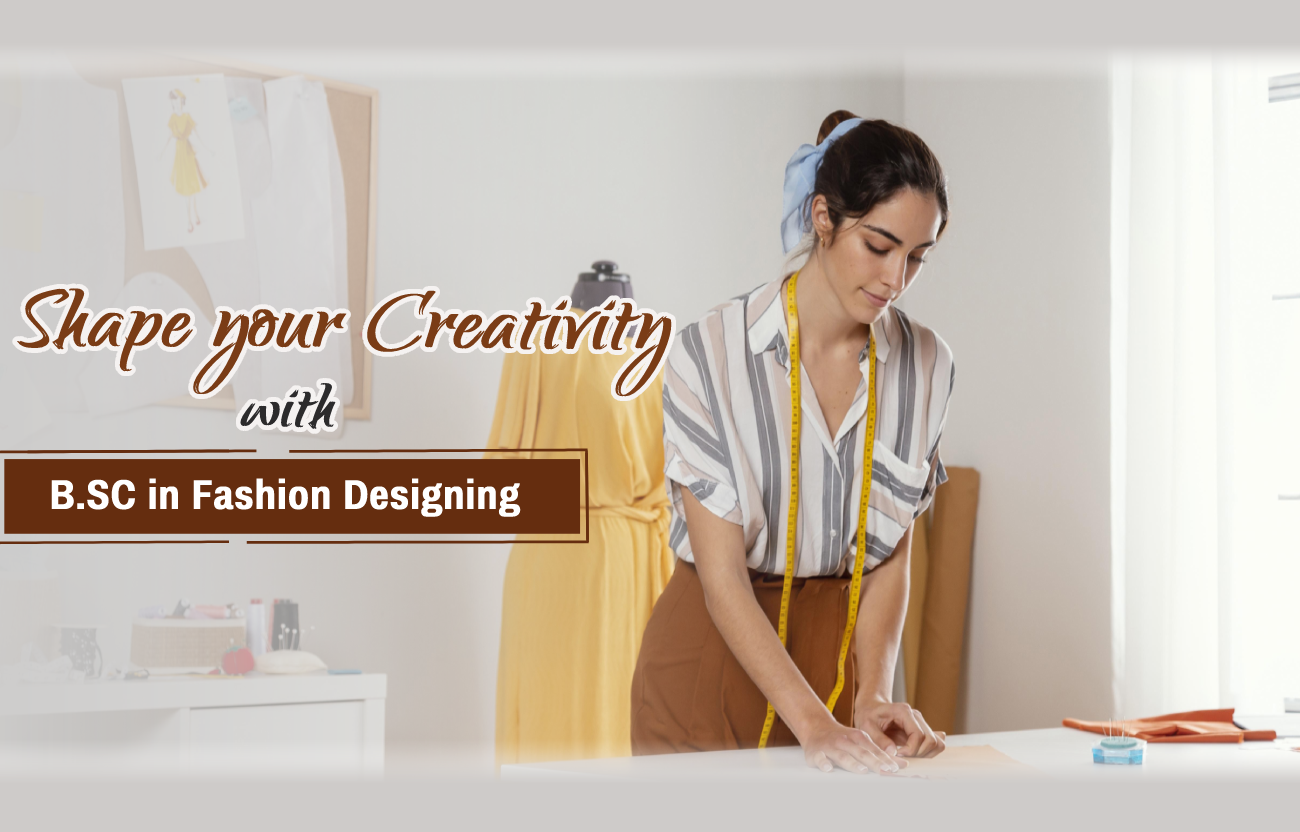 Skills Required To Become A Fashion Designer
Creativity and love for fashion are not enough if you wish to establish yourself as a successful designer. Becoming a fashion designer promises many things which are developed through the various creative skills one is having like talent, creativity, training, technical skills, knowledge of clothing, knowledge of textile technology, pattern making and garment construction, understanding the market, passion, dedication, anticipation of needs and desires of latest trends, socioeconomic implications of fashion etc.
Fashion design has become highly competitive today. If you want to pursue a career in this industry, you will have to work harder and develop several other skills. It is not only about getting a Bachelor's degree in Fashion Design but also about Visual Arts, General Design and even Graphic Design knowledge.
Being a fashion design graduate to pursue a career in fashion is not a condition that is written in stone but would definitely enhance your credibility and career scope. As someone who has a fashion degree and has been a working professional in the fashion industry can start his or her own venture.
Why is a Fashion Design degree necessary?
If you don't want to just work in the fashion industry, but to actually become the driving force behind it, then you need to start with the basics. Doing undergraduate studies in Fashion Design will help you understand everything about fashion design history, manipulating clothing textiles, sketching and drawing clothes, fashion events, or managing a fashion house.
If you plan on becoming an iconic fashion designer who is not only a visionary but also a pioneer in the industry, it is essential that you indulge yourself in the industry and gain as much knowledge about the discipline as possible. And the best way to gain that knowledge and develop a suitable skill set is through education in fashion.
Fashion Design Course at AGC
Fashion Design is a glamorous field which is considered to be the best paying industry these days. In the past three decades of its existence the graduates from this course have had a remarkable presence in the Indian as well as global fashion scenarios. After pursuing a degree in B.Sc Fashion Design Course in Punjab, one can open doors to get ample career opportunities. With the increasing trends in the fashion industry, there is a cut-throat competition among the different schools of fashion learning in the market. So, it is mandatory to check the industry approach of the institutes before taking admission in any college offering fashion design courses. Another important thing required for the same is the training and internships provided. The college proving to be satisfactory at all the things required is considered to be the best college in India offering fashion design courses. Amritsar Group of Colleges is one of the best colleges in Amritsar, Punjab which offers enumerable choices in front of its students to choose the best career option for them. The college offers the best curriculum which is totally based upon the practical stuff and has played an influential role in the growth of the Indian fashion industry.
Skills required to become a successful Fashion Designer
There is a vast scope of establishment for fashion designers in India as well as abroad. After completing professional studies in Fashion Designing, students have enumerable choices in front of them. Designing, Research, Cloth Productions, Textile Designing etc. are varied options for the students of Fashion Designing.
Build Your Drawing Skills
One of the most important skills required to become a good fashion designer is your good drawing skills. Although the ability to draw on paper is not as important as it used to be before the hi-tech softwares, illustrations are still a crucial part of being a designer. A designer's drawings help communicate their vision and pay more attention to the details.
Know Your Basics
Fashion design programmes help you build a strong foundation by teaching you the fundamentals of design and helping you to develop an understanding of fashion in your own context.
Skill Development
Fashion design programme at AGC is widely practical, helping to enhance creativity and designing skills of its students. The course helps to polish the creative skills and make a professional designer out to the world. A passion for skill enhancement should be there in a student in order to rule in the world of fashion.
In a nutshell, the demand for fashion designers has progressed exponentially to cater to the versatile preferences of people worldwide and AGC is leading in the industry to provide quality education to its students opening a wider scope of job opportunities to its students.