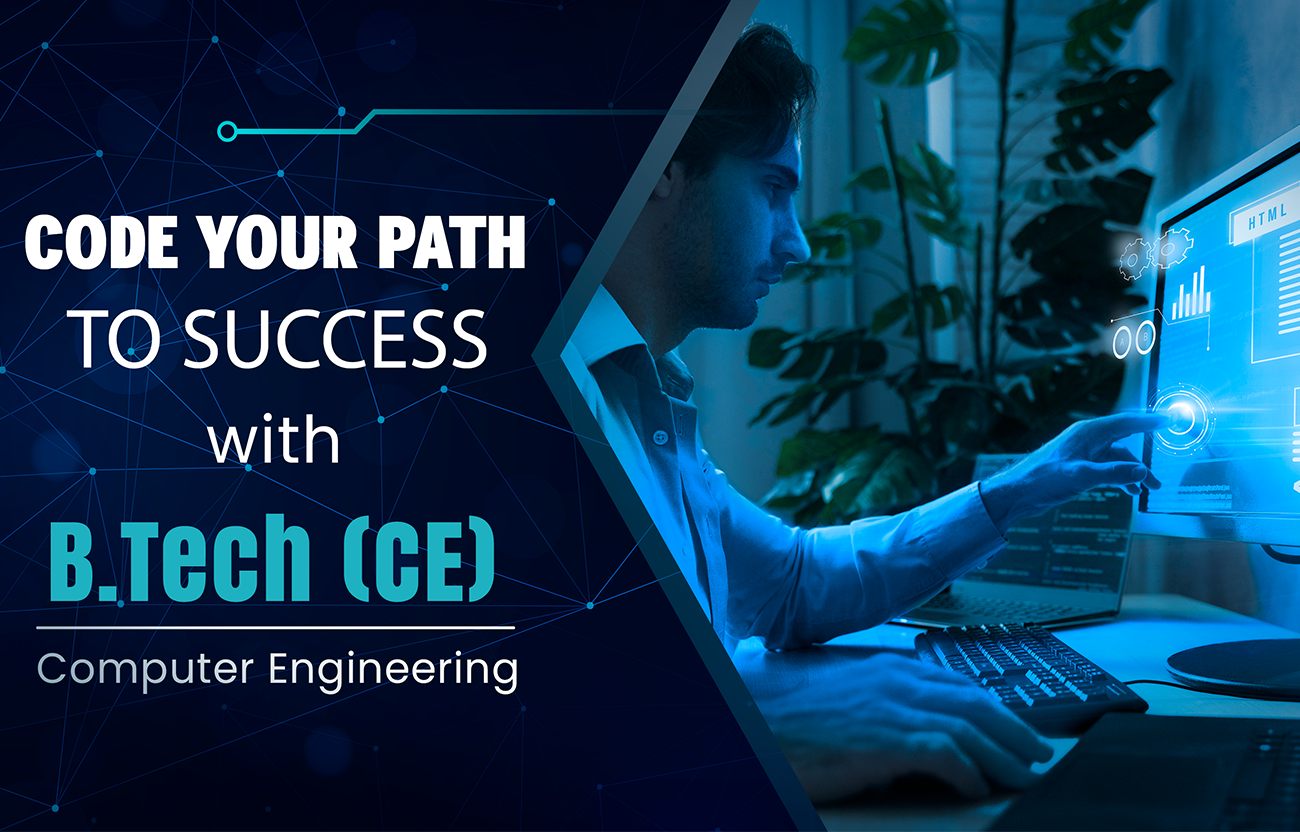 Career Opportunities that are available after completing Computer Engineering?
Computer Engineering deals with multiple fields of computer science and electronics engineering. It is a four-year undergraduate course during which students learn how to develop and test circuits, processors, conductors, microchips and all associated components in a computer system. They are also trained to write and develop software.
Computer Engineering has always been one of the top in-demand career choices for young aspirants. This is primarily because the field branches out into numerous specializations, thereby creating a host of career paths for Computer Engineers.
In fact, students who are still figuring out what they want in their professional aspect of life are always faced with one confusing question:
What to do after Computer Engineering or what are the career prospects after Computer Engineering?
So, There is no one answer to this question. And that's the beauty of Computer Engineering. There is no single career options but several after computer engineering. There are different types of computer engineering jobs one can opt for. Once you earn your Bachelor's degree in Computer Engineering, you will have a numerous options.

A degree in Computer Engineering opens up endless career possibilities before you. Some of the top career options after Computer Engineering include:
Big Data Engineer


Big Data Engineers are responsible for building, testing, and maintaining scalable Big Data ecosystems for the businesses so that the Data Scientists can run their algorithms on stable and optimized data systems. Big Data Engineers usually work closely with Data Architects, Data Analysts, and Data Scientists, all focused on one goal – to help organizations obtain meaningful insights from large and complex datasets that can be transformed into actionable business decisions. Big data is one of the best career options after computer engineering.

Machine learning Engineer


Machine Learning Engineers are one of the most sought after professionals today. However, the job profile demands a high-level of expertise in Mathematics, Statistics, and Computer Science. You can see the demand for machine learning engineers by verifying the type of salary machine learning engineers receive. Machine Learning Engineers must be well-versed with the fundamentals of Computer Science, including data structures, algorithms, and computer architecture.

Software Developer


Software development is one of the preferred career options after computer engineering. Software Developers must possess both technical creativity and analytical thinking skills needed to solve various software related issues. They must create a reliable support system for software products to facilitate smooth workflows. Candidates aspiring for this specialization must be proficient in more than one programming language and also possess effective communication and problem-solving skills.

Computer Systems Analyst


Computer Systems Analysts is one of the popular career options after computer engineering which focus on studying an organization's existing computer systems, design information systems, and business workflows to help devise more innovative, efficient, and productive solutions. Since Computer Systems Analysts possess in-depth knowledge of both business and I.T. domains, they help bridge the gap between the business world and information technology (I.T.)

Information Systems Manager


Information Systems Managers are business executives who manage and implement computer and information technology (I.T.) systems within an organization. They act as a liaison between a company's top management and I.T. specialists. They are responsible for the secure and effective operation of all computer systems, software applications, and other hardware/software components that are used by a company.

System Administrators


System Administrators have existed in the IT Industry for many decades. They are responsible for the administration and inspection of local Infrastructure. They are responsible for maintaining the systems' health and maintenance. They must also know Documentation and User training to train and guide the Company's Development team to use the system.

Game Developer


Another Career Option after Computer Engineering is of Game Developer. One can become a Game Developer in real life by building relevant skills. It's important to have the ability to design, be creative and produce interfaces to meet the requirements of the game and/or simulation software used for a large variety of applications.

Full-stack developer


Full-stack developers are computer programmers who are skilled in front-end and back-end coding. They work with other developers and project managers to help create software programs that fulfil specified requirements. They are also responsible for creating and managing well-functioning applications and server systems.
Thus, Computer Engineering is one of the most popular academic streams among young graduates. One of the reasons for this popularity is the availability of a wide range of career opportunities after graduation.
So, Pursuing a Computer Engineering is always a good career option to choose in today's time.
But, from where you can pursue Computer Engineering is another main question that always strikes in the mind of students.
So, Amritsar Group of Colleges, Punjab is one of the best and the most reputed College that you can consider for your Engineering Career. The College always ensures you to provide all the core essential facilities that students need to succeed in their career.
Thus, AGC is the Right Place for Your Bright Career!!