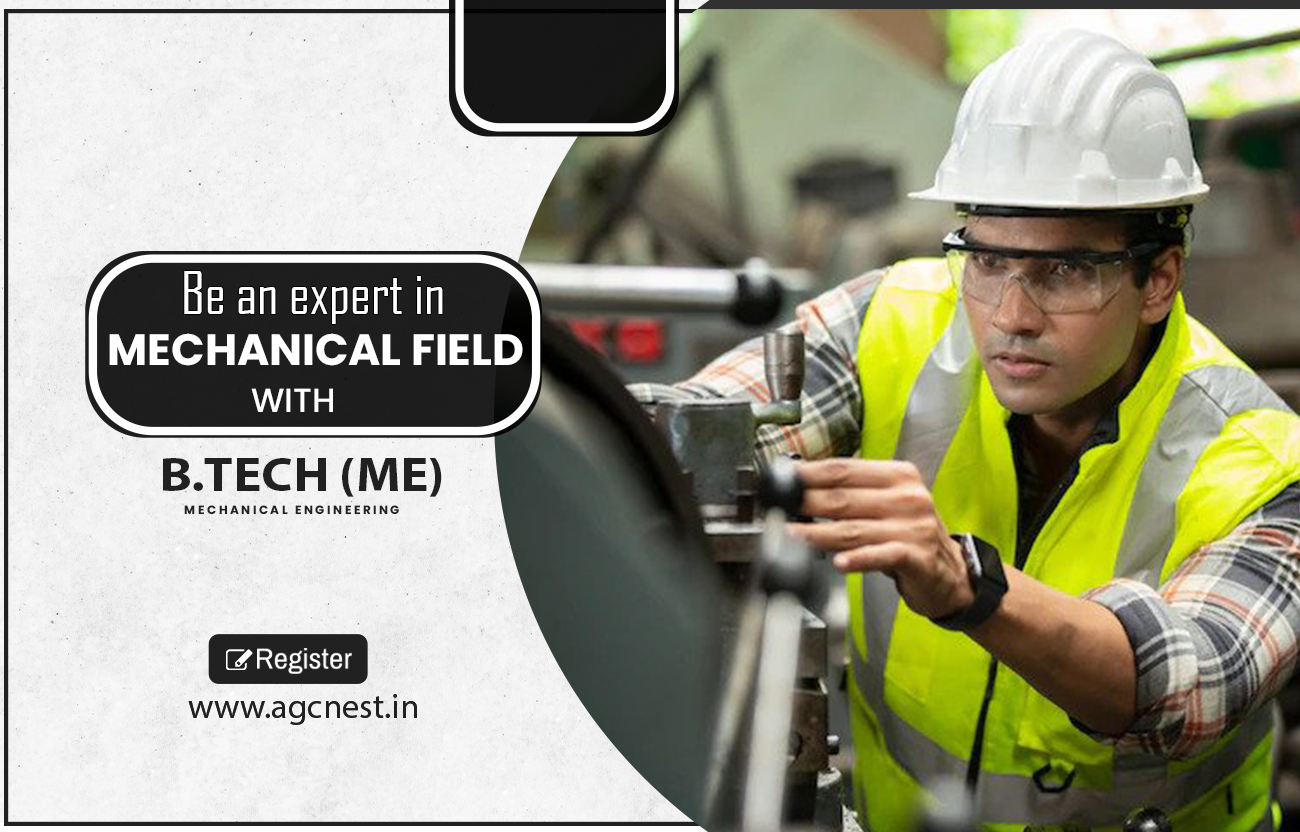 The Ultimate Guide To Choosing The Best Mechanical Engineering College In Punjab
What is Mechanical Engineering and Why Choose the Right College?
Mechanical Engineering is a field of engineering that applies principles of physics and materials science for the design, analysis, manufacturing, and maintenance of mechanical systems. It is an ever-evolving field that requires creativity and innovation to develop new solutions to existing problems.
Choosing the right college is essential for a successful career in Mechanical Engineering. It is important to consider the quality of education provided by the college as well as its placement record. A good college should have experienced faculty members who can provide guidance and support throughout your studies. Additionally, top colleges for mechanical engineering should also offer a wide range of courses so that you can gain knowledge in all areas related to mechanical engineering.
Mechanical Engineering Degrees & Courses
Mechanical engineering is a vast field of study that covers a wide range of topics and disciplines. With the help of mechanical engineering degrees and courses, students can gain in-depth knowledge about the principles and applications of this field.
A Mechanical Engineering Degree or B.Tech ME Course provides students with an understanding of the principles and theories of mechanical engineering. It also enables them to acquire skills in design, manufacturing, troubleshooting, and maintenance. Students can choose from various mechanical engineering courses such as CAD/CAM, robotics, power plant engineering, tribology, thermodynamics etc. to gain expertise in their chosen field. With these degrees or courses, they can pursue a successful career in this industry.
What Makes Amritsar Group of Colleges a Good Mechanical Engineering College?
Amritsar Group of Colleges is one of the best mechanical engineering colleges in Punjab. It has been providing quality education to students for more than two decades and is known for its excellent faculty, infrastructure, and facilities. The college offers an excellent curriculum which focuses on the latest trends in mechanical engineering and provides students with a comprehensive understanding of the subject. The college also has a strong research culture which helps students to stay up-to-date with new technologies and advancements in the field. Furthermore, it has been accredited by various organizations such as AICTE, UGC, NBA, etc., ensuring that students get quality education from this college.
Top 5 Factors to Consider When Choosing a Mechanical Engineering College in Punjab
Choosing the right college for a mechanical engineering course in Punjab can be a daunting task. With so many colleges offering the same course, it can be difficult to decide which one is the best. Here are some of the top five factors that you should consider when selecting a college for your mechanical engineering course in Punjab. These include: accreditation, faculty expertise, research opportunities, alumni network and industry connections. By taking into consideration these factors, you will be able to make an informed decision and choose the best college for your needs.
How to Compare Different Colleges & Pick the Best One For Your Education Goals?
Choosing the right college for pursuing your education goals is a difficult decision. It can be even more challenging when you are comparing different colleges and trying to pick the best one. This is especially true when it comes to mechanical engineering, which requires specialized knowledge and skills. To make sure that you choose the right college for your educational needs, it is important to compare different colleges and evaluate them on factors such as ranking, faculty, infrastructure, placements, fees etc. By exploring these aspects in detail, you can make an informed decision about which college or university is best suited for your educational objectives. To know more about the course at the best college, click here.