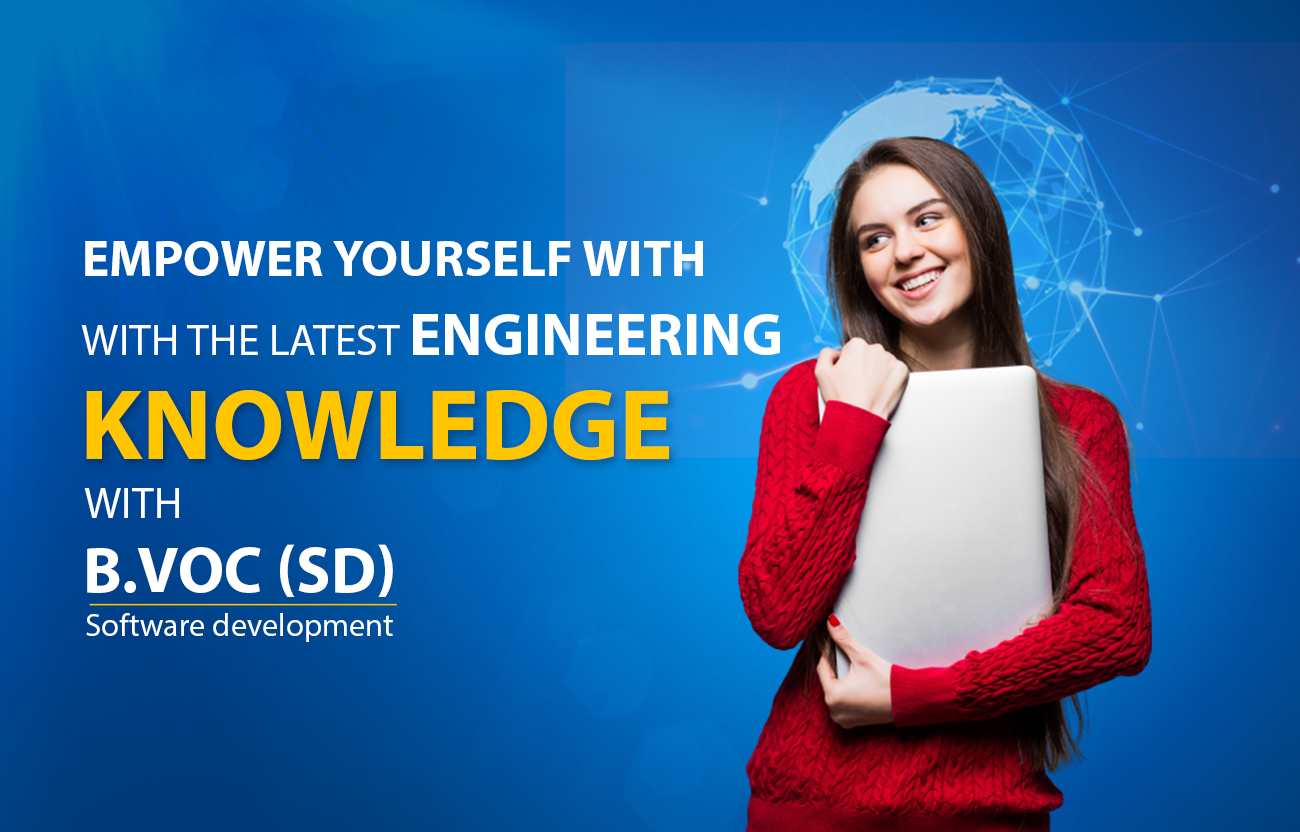 What Is The B.Voc Software Development Course?
In recent years, the demand for skilled software developers has skyrocketed, fueled by the rapid advancement of technology and the digital transformation of various industries. To address this growing need for competent professionals in the field of software development, educational institutions have introduced the Bachelor of Vocational (B Voc) course in Software Development. This program aims to bridge the gap between theoretical knowledge and practical skills, empowering students with the expertise required to excel in the dynamic world of software development. To cater to the growing industry requirements and equip students with the necessary skills, Amritsar Group of Colleges offers a dynamic B.Voc course in Software Development which is a specialized undergraduate program that emphasizes both theoretical concepts and hands-on training.
Understanding B Vocational Courses
B Vocational courses are skill-based undergraduate programs designed to provide practical training and industry-relevant skills to students. Unlike traditional degree courses, B Vocational courses focus on experiential learning and aim to bridge the gap between academia and industry requirements. These courses are developed in consultation with industry experts to ensure that graduates are job-ready and possess the necessary expertise to meet market demands.
B.Vocational Course in Software Development
The B Vocational course in Software Development offered by Amritsar Group of Colleges is a comprehensive program tailored to equip students with a solid foundation in software development concepts, programming languages, and industry best practices.

Course Structure and Syllabus
The duration of the B Vocational course in Software Development typically spans six months to three years, divided into six semesters. Students are introduced to fundamental subjects such as programming languages, data structures, algorithms, database management, web development, software testing, and software engineering principles. As they progress, the curriculum delves deeper into specialized areas like mobile app development, cloud computing, artificial intelligence, and cybersecurity.
Apart from technical subjects, the course also includes modules on communication skills, project management, and entrepreneurship to foster well-rounded development and prepare students for real-world challenges. The curriculum encompasses a wide array of topics, including:

Fundamentals of Programming


Introduction to programming languages like Java, Python, or C++.

Web Development


Building interactive and responsive websites using HTML, CSS, and JavaScript.

Database Management


Understanding database systems and querying using SQL.

Software Testing


Learning various testing methodologies to ensure software quality.

Software Project Management


Developing skills to manage software development projects effectively.

Emerging Technologies


: Exploring trends like AI, machine learning, and blockchain.
Benefits of Pursuing B Vocational Course in Software Development at Amritsar Group of Colleges:
Industry-Relevant Skills


The curriculum is designed to impart practical skills that align with current industry requirements, making graduates job-ready.

Experienced Faculty


Students will be guided by experienced faculty members who have a deep understanding of software development.

Hands-On Training


The program emphasizes hands-on training, allowing students to gain practical experience by working on real-world projects.

Internship Opportunities


Amritsar Group of Colleges collaborates with leading IT companies, offering students valuable internship opportunities to gain exposure and industry connections.

Placements

The college's strong industry ties facilitate placement opportunities, ensuring a smooth transition from education to employment.
Career Prospects
Upon completion of the B.Vocational course in Software Development, graduates find themselves well-equipped for a wide range of career opportunities. They can work as software developers, web developers, mobile app developers, software testers, UI/UX designers, or even pursue roles in data analysis and cybersecurity. The job market warmly welcomes B Voc graduates due to their hands-on training, making them an attractive proposition for employers seeking skilled and job-ready professionals.
Conclusion
The B. Vocational course in Software Development from the best college in Punjab offers a promising pathway for aspiring software developers to thrive in the competitive IT industry. The program's hands-on approach, experienced faculty, and emphasis on industry relevance make it a compelling choice for students looking to launch a successful career in software development. With Amritsar Group of Colleges' commitment to nurturing talent and providing a conducive learning environment, students can unlock their full potential and make a significant impact in the dynamic world of technology.